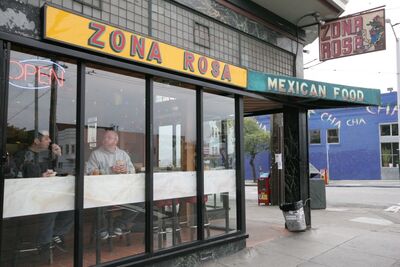 Zona Rosa is a friendly hacienda decked out with Aztec art and artifacts, it offers a menu that will please everyone. Whether you are a Mexican food purists or a strict vegetarian, everyone loves the food here. If bowl after bowl of warm chips and addictive fire-roasted salsa do not fill you up first, try the Zona Rosa Burritto. A huge thing, this burrito is stuffed with choice of meat, cheese, potatoes, rice, beans, sour cream, and topped with a smoky BBQ sauce.
Ad blocker interference detected!
Wikia is a free-to-use site that makes money from advertising. We have a modified experience for viewers using ad blockers

Wikia is not accessible if you've made further modifications. Remove the custom ad blocker rule(s) and the page will load as expected.