San Francisco is home to a lot of major video game companies.
Lucas Arts
Edit
The company was founded in May 1982 as the video game development group of Lucasfilm Limited, the film production company of George Lucas. Lucas wanted his company to branch out into other areas of entertainment, so he cooperated with Atari to produce video games.
Today, it publishes games primarily based on the Star Wars and Indiana Jones franchises.
EA Games
Edit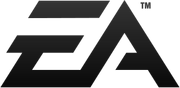 Electronic Arts, Inc. (EA) is an American developer, marketer, publisher and distributor of video games. Founded and incorporated on May 28, 1982 by Trip Hawkins, the company was a pioneer of the early home computer games industry and was notable for promoting the designers and programmers responsible for its games. Electronic Arts is the world's third-largest gaming company by revenue after Nintendo and Activision Blizzard.
Originally, EA was a home computing game publisher. In the late 1980s, the company began developing games in-house and supported consoles by the early 1990s. EA later grew via acquisition of several successful developers. By the early 2000s, EA had become one of the world's largest third-party publishers.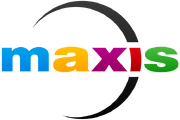 Maxis is an American company founded as an independent video game developer in 1987. It is currently a subsidiary of Electronic Arts (EA), and serves as one of the four major labels of the company. Maxis is the creator of one of the best-selling computer games of all time, The Sims and its first sequel, The Sims 2. These titles and their related products are the brand's most popular and successful lines.
Most Maxis titles are simulation-based, though none are considered traditional simulations. Maxis founder Will Wright likens them to "digital dollhouses." Maxis has also released games developed by other production houses, such as A-Train and SimTower.
Ubisoft Entertainment S.A. is a French global video game publisher and developer, with headquarters in Rennes, France. San Francisco houses the North American headquarters. The company has a worldwide presence with 25 studios in 17 countries and subsidiaries in 26 countries.
As of now, it is the third largest independent game publisher in Europe, and the third largest in the United States. The company's largest development studio is Ubisoft Montreal, which currently employs roughly 2,100 people. Ubisoft has created its own film division called Ubisoft Motion Pictures which will create shows and films based on its games.

Zynga is a provider of social game services. The company develops browser-based games that work both stand-alone on mobile phone platforms such as Apple iOS and Google Android and as application widgets on social networking websites such as Facebook, Zynga.com, Google+, and Tencent.
As of April 2012, Zynga's games have over 292 million monthly active users. Five of Zynga's games, CityVille, Zynga Poker, FarmVille, CastleVille, and Hidden Chronicles, are the most widely used game applications on Facebook, with CityVille having over 40 million monthly active users. "Connecting the world through games" is the company's mission.
See Also
Edit
Ad blocker interference detected!
Wikia is a free-to-use site that makes money from advertising. We have a modified experience for viewers using ad blockers

Wikia is not accessible if you've made further modifications. Remove the custom ad blocker rule(s) and the page will load as expected.