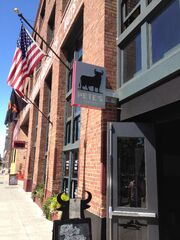 Pete's Cantina is the place to go for Tequilla shots before a Giant's game. If your looking for solid Mexican food this is also a good spot. Located right across the street from AT&T Park, Petes' primary location offers fans an delightful atmosphere for a pre-grame destination. House favorites include the signature margarita and street style taqueria's. Even if you are not a SF Giant's fan there state-of-the-art surround sound system should have your team on, just as the friendly bartends and they should help you out!
Ad blocker interference detected!
Wikia is a free-to-use site that makes money from advertising. We have a modified experience for viewers using ad blockers

Wikia is not accessible if you've made further modifications. Remove the custom ad blocker rule(s) and the page will load as expected.