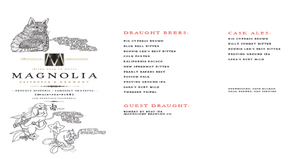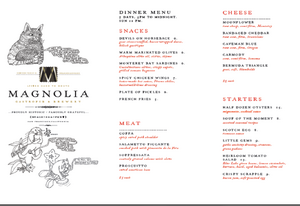 Birthplace of the Grateful Dead, Magnolia is The Haight's only Brewery!
Magnolia's Proving Ground IPA is arguably one of the best IPAs in the Country, courtesy of Ben Spencer, Head Brewmaster.
Due to limited brewing capacity underneath the brewpub in the Haight, Magnolia is planning an expansion to the Dogpatch with a new brewery and restaurant.
Join the Magnolia Mailing List here.
map
• Tel: 415.864.pint •
strangebrew@magnoliapub.com
Ad blocker interference detected!
Wikia is a free-to-use site that makes money from advertising. We have a modified experience for viewers using ad blockers

Wikia is not accessible if you've made further modifications. Remove the custom ad blocker rule(s) and the page will load as expected.