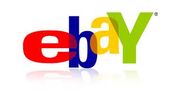 This page should focus on the company's presence, impact and history in the San Franisco Bay Area. For general information about the company, visit their website: http://www.ebay.com
With more than 100 million active users globally (as of Q4 2011), eBay is the world's largest online marketplace, where practically anyone can buy and sell practically anything. Founded in 1995, eBay connects a diverse and passionate community of individual buyers and sellers, as well as small businesses. Their collective impact on ecommerce is staggering: In 2011, the total value of goods sold on eBay was $68.6 billion -- more than $2,100 every second.
Ad blocker interference detected!
Wikia is a free-to-use site that makes money from advertising. We have a modified experience for viewers using ad blockers

Wikia is not accessible if you've made further modifications. Remove the custom ad blocker rule(s) and the page will load as expected.