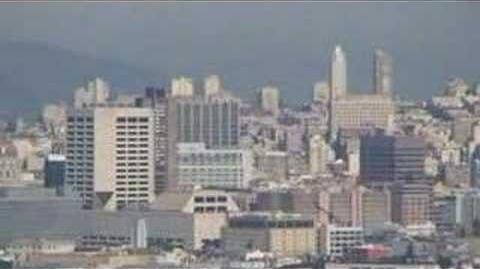 Bernal Heights park is one of San Francisco's favorite off-leash dog parks. Visitors to the park will walk (or exercise - lots of joggers and sprinters hitting the hill here) among throngs of ball obsessed partying dogs.
The hill has both a paved walk and off-road paths cutting through the tall grasses. Caution, though, In the summer, Bernal's grass dries up and foxtails run rampant here.
While you're crusing Bernal with your favorite four and two-legged pals, be sure to take the time to look up and out! Bernal Heights park boasts one of the best 360 degree views of San Francisco around. Look north east to see the Bay Bridge then turn slightly left to see the Golden Gate.
Ad blocker interference detected!
Wikia is a free-to-use site that makes money from advertising. We have a modified experience for viewers using ad blockers

Wikia is not accessible if you've made further modifications. Remove the custom ad blocker rule(s) and the page will load as expected.