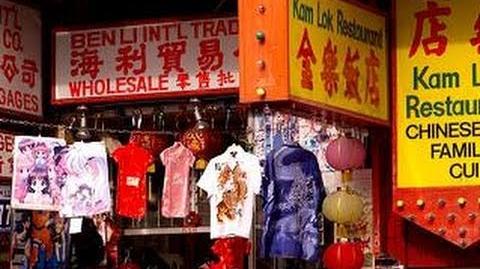 Contrary to what many may think, the
Chinese American
population in San Francisco doesn't just hang out in
Chinatown
. In fact, most Chinese Americans dread making visits to the neighborhood because of the bustling crowds and lack of parking. In case you're curious, here is an overview of places most Chinese American SF locals flock to for good eats and pretty much everything else.
Prepare to have your mind blown.
Restaurants
Edit
Yank Sing
and
Ton Kiang
are high profile names constantly dropped when you ask people in
FiDi
for a good Chinese restaurant, but frankly, there are a handful of other places that you can go for high quality dim sum at a fraction of the price.
Respectable dim sum places include the The Mayflower and Hong Kong Lounge. But don't feel like you have to stay within the confines of the city. Take a short drive to Daly City to the very popular Koi Palace--you will not be disappointed.
Pro-tip: Dim Sum is one of those things that you really have to commit to. You can't expect to go to a high quality dim sum place at 12:30pm on a Sunday and expect to wait less than forty-five minutes for a table. The earlier you go, the better. It also helps to be friends with the hostess.
Hole in the Wall
Edit
Chinese American locals don't discriminate when it comes to ambience as long as the food is delicious. San Francisco has countless hidden treasures. Don't be afraid to venture into
the Loin
for the local favorite,
Hy Ky Mi Gia
, which has the most delicious homemade noodles and lightning quick service. You can have the noodles in soup or dry, and pair them with a cup of homemade soy milk.
Despite all the cons of going to Chinatown
Shopping for Groceries: New May Wah (one-stop shopping) Chinatown still has very good bargains, but the mental cost of navigating through bustling crowds, crowded buses, and virtually no parking
Acupuncture
Ad blocker interference detected!
Wikia is a free-to-use site that makes money from advertising. We have a modified experience for viewers using ad blockers

Wikia is not accessible if you've made further modifications. Remove the custom ad blocker rule(s) and the page will load as expected.