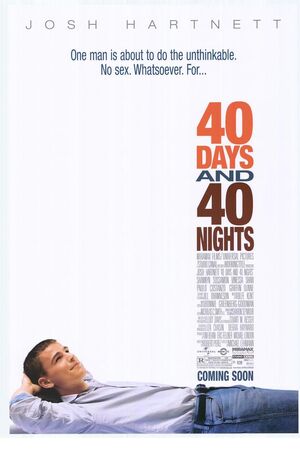 40 Days and 40 Nights is a movie about a horrible breakup that inspires the male lead in the movie, played by Josh Hartnett, to initiate the idea of becoming celibate. During his time being celibate he finds what seems to be the girl of his dreams. It was filmed in San Francisco and featured popular neighborhoods like North Beach.
Ad blocker interference detected!
Wikia is a free-to-use site that makes money from advertising. We have a modified experience for viewers using ad blockers

Wikia is not accessible if you've made further modifications. Remove the custom ad blocker rule(s) and the page will load as expected.